During the month of February, Rothwell Figg celebrated Black History Month by honoring the achievements and sacrifices of African Americans throughout United States history.
The firm was honored to host the President of the Bethesda African Cemetery Coalition, Dr. Marsha Coleman-Adebayo, and the Pastor of the Macedonia Baptist Church, Segun Adebayo, for a Lunch & Learn in our Washington, D.C. office. Our guests presented a program on the history of the Black community in the River Road area of Bethesda, Maryland, from the four pre-Civil war slave labor camps in the River Road area, through the post-Emancipation creation of a vibrant community of largely formerly enslaved people, to the challenges faced by and near destruction of that community in the mid-20th Century. They spoke of their ongoing fight to prevent the sale of a burial ground for former slaves and their descendants, noting that the effort to save the Moses Baptist Cemetery is essentially fighting to preserve Black history.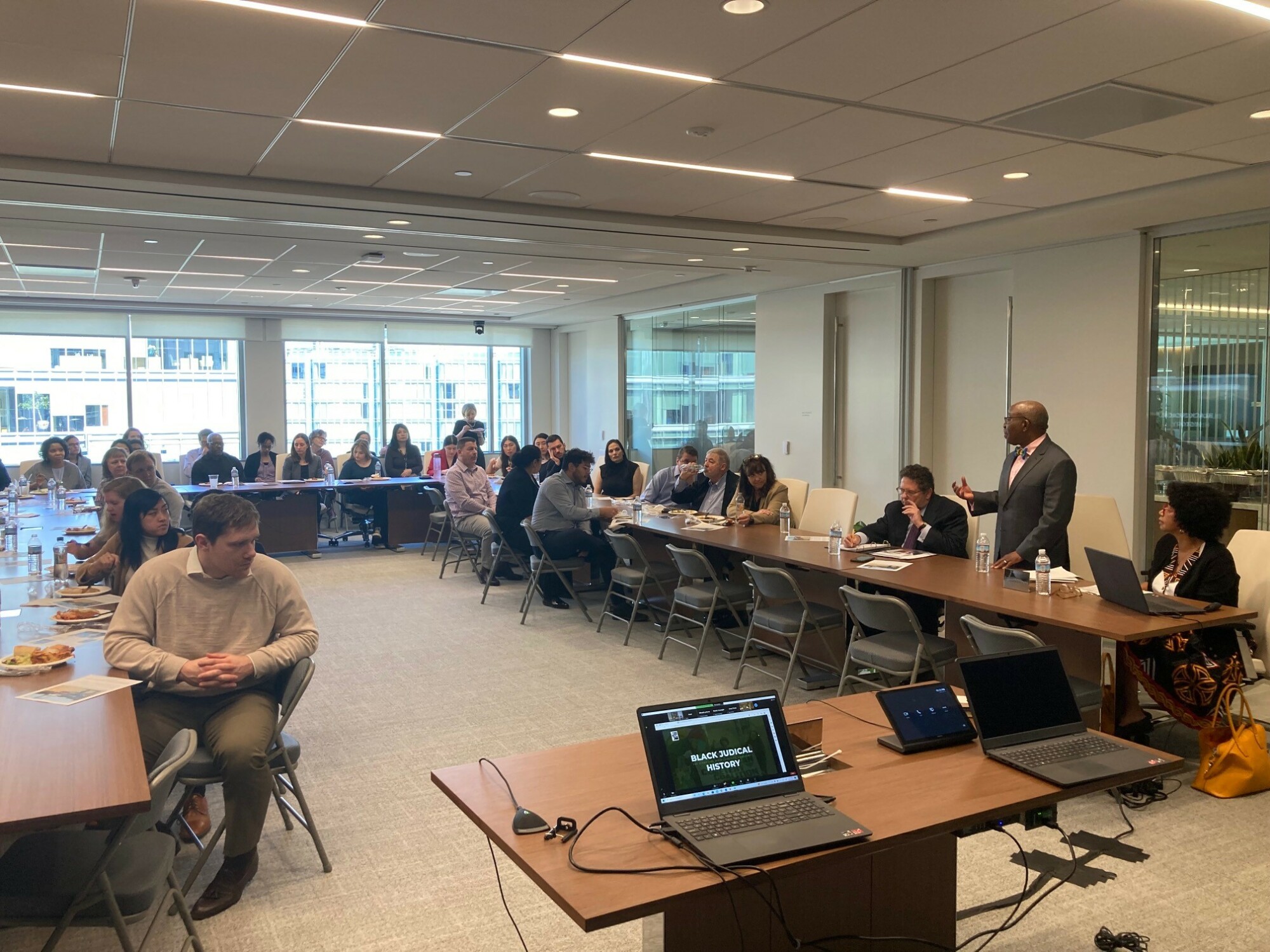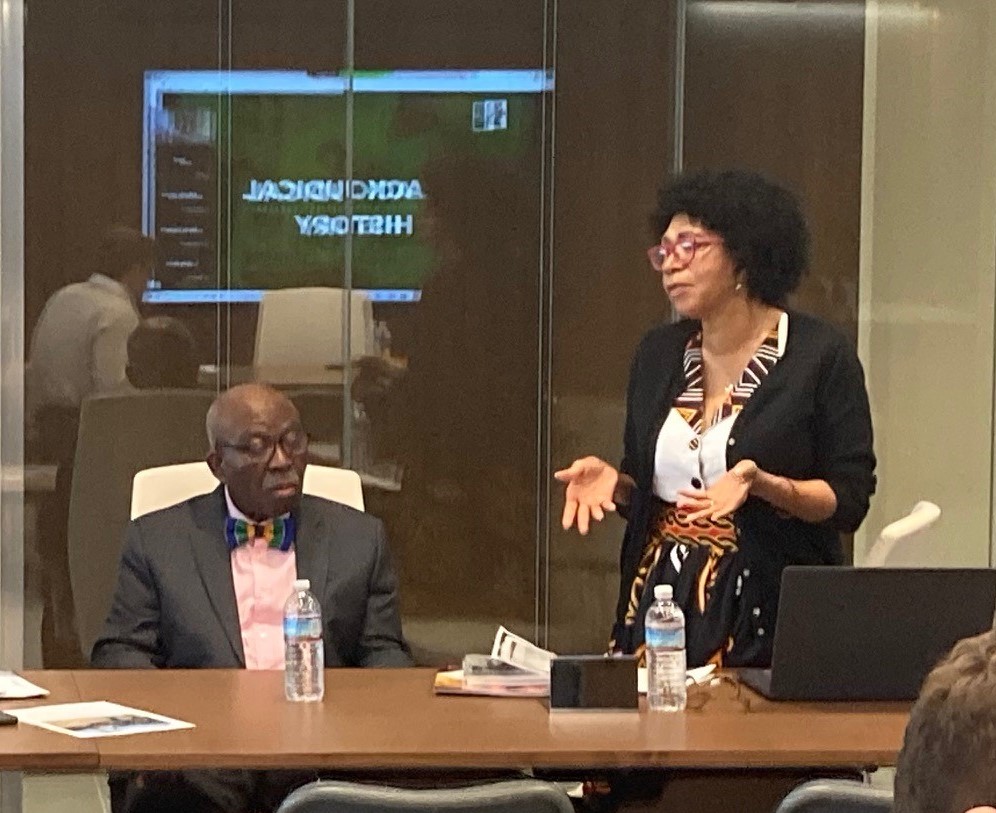 A group of firm attorney spent an afternoon exploring the National Museum of African American History and Culture. The only national museum devoted exclusively to the documentation of African American life, history, and culture, they explored the exhibits on the African American story and its impact on American and World history.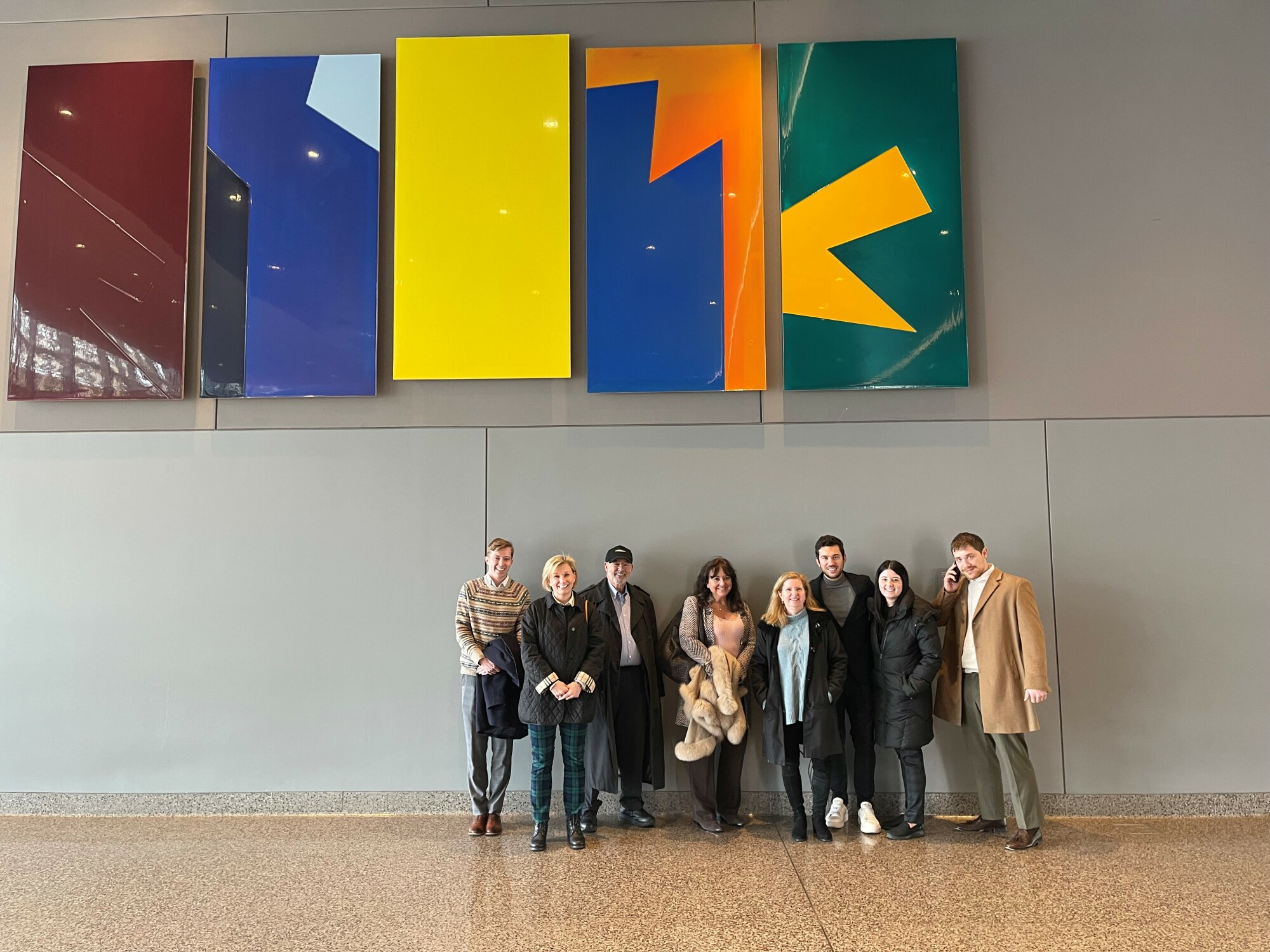 Rothwell Figg remains dedicated to fostering diversity in our firm, in the field of law, with our clients, and in the community. We invite you to learn more about the firm's Diversity & Inclusion efforts.